A decade ago smartphone was never believed to replace the entire life-style with access to personal info, health check tab on the go. Now it is natural and realistic with everyone holding on to a smartphone, which is more handy and undetachable or even something like a glove.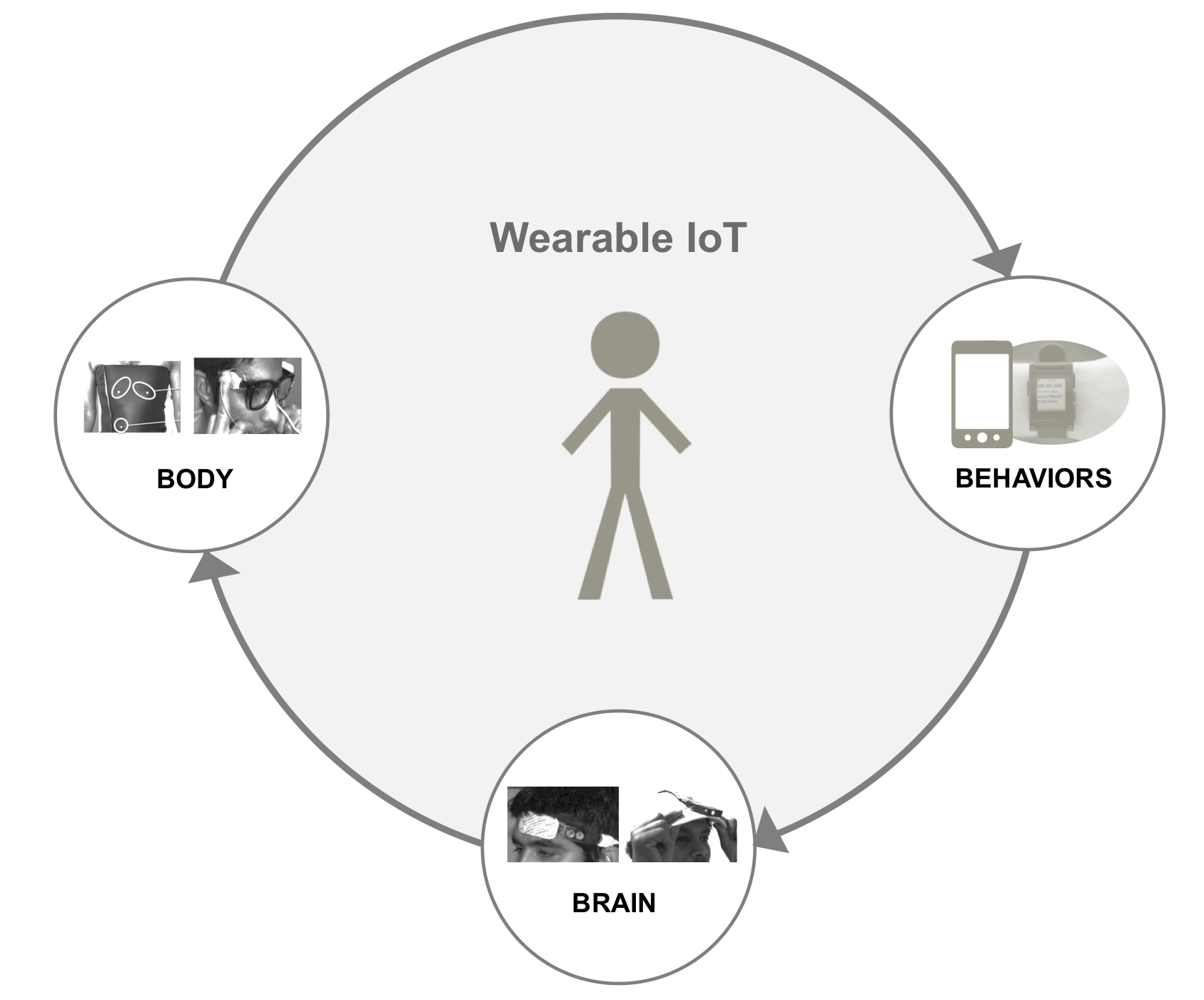 Soon, a wearable device or cloth band would send signals of ill-health of a person on thego directly to the doctor, besides providing a constant tab on vital signs of body health. University of Rhode Island engineering researcher and Assistant Professor Kunal Mankodiya is developing a wearable device system to monitor vital signs.
Mankodiya and his students are developing software that allows a smartphone to monitor a patient's vital signs. The phone sends the data over the Internet to a server in the cloud for analysis, which feeds the results to a doctor. What previously required a doctor's visit will now occur 24/7 anywhere with the phone's built-in sensors.
Essential for neuro-diseases such as epilepsy, seizures or dementia, doctors can adjust medication or program a computer to automatically inform the patient to change dosage. The concept brings the "Internet of Things" or connecting all things to the Internet.
"We're excited about the potential but it is not easy to design such a wearable system," Mankodiya says. "It goes into a dynamic environment because the body is always moving. However, as biomedical engineers we understand what physicians need and how the technology can help."
To solve the problem, Mankodiya and two undergraduate students are creating algorithms for commercially available smartwatches running the Android operating system.
At the forefront of the code stands junior biomedical engineering student Cody Goldberg, 20, who has coded the software to turn the watch's monitoring components into a stream of data. Goldberg's brother suffers from epilepsy. Goldberg hopes his system will predict a seizure and provide his brother time to react – such as safely stopping a car he's driving.
Mankodiya started thinking about pairing wearable devices and health monitoring after his father suffered a heart attack in India. Then in Germany, Mankodiya developed wearable health devices to monitor health signs from afar to improve diagnosis and interventions.
"We know people around us who suffer from diseases that require continuous clinical care," Mankodiya says.
Besides Goldberg, Trevor Bernier, a senior biomedical engineering student from Taunton, Mass., 22, is working on wearable optical sensors that monitor brain activity. "It's a very hands-on project allowing me to learn engineering skills demanded in the marketplace," Bernier says. "I also know people who we can help and who will benefit. That's greatly rewarding."