Google has bid 'Sayonara' to its most influential engineer Amit Singhal, shocking the tech world and raising eye-brows among the Googlers, who never thought that the tech maestro from India would be dispensed with so ease.
"Search is stronger than ever, and will only get better in the hands of an outstanding set of senior leaders who are already running the show day-to-day," said Singhal in a blog post. Reading in between the lines, it means that he was sidelined as senior leaders are already running the show day-to-day. It can be interpreted as less avenues for the Indian honcho to be with an ever-changing Google.
Another factor for Singhal's exit could be the fact that he was sidelined when the search for a CEO last year fell on the shoulders of another Indian-born techie Sundar Pichai, who joined Google much later than Singhal but commanded immense value for his contribution to future mobile technology that has changed the smartphones. Moreover, Amit was never given an important role or executive position despite all his contributions to Google.
He wrote in his blog on Google: "I love Google. It is a company that believes in doing the right thing, a company that believes in doing good in the world, a company… that cares." The three dots which distanced the company with the words "that cares" imply the fact that Google has failed to care for its own progeny.
Founders of Google may differ but the fact remains that Singhal was an outsider among "Googlers" owing to his silent back-end boy at work. This is the price that many silent workers in hyper-active techie world pay and Singhal too is not an exception. He precisely failed to make a buzz that any American-born boy could have excelled at.
Now that he has called it quits, Google may not lose out on talent but certainly it is time to say 'Sayonara' to Amit Singhal, whose journey in Google has revolutionized not merely Google search engine but ushered in a new era of "Googling" all over the world.
Here are ten contributions made by Singhal in his 15-year stint with Google:
— Document Ranking: After joining 2-year-old Google in 2000, Amit and his team pioneered new Google search algorithm that he was called master of ranking algorithm which began to rank web pages based on matching the user's queries.
— Question Answering: People have questions and they need answers, not documents. Automatic question answering is a significant contribution by him, which he has developed under the Text REtrieval Conference (TREC) umbrella to advance this sub-field of language processing. Several of his team's innovations have been patented by Google.
— Document Routing/Filtering: This is the "query by example" version of document ranking developed by Singhal and his team at Google. A core document whetting technique that compares "good documents" and points out the ones that you should be looking at. Typically the system tries to find new documents that are similar to the documents that you said were good, says Singhal.
— Automatic Text Summarization: Documents are huge and it is impossible to read all of them the techniques have been developed by Singhal so that the algorithm can automatically "summarize" documents. Domain independent text summarization is very hard for humans but machines do summarization by text extraction. Relevant pieces of sentences, paragraphs etc. of text are typically extracted and presented as a "summary" in this search.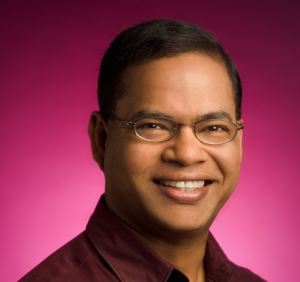 — Mobile Search: Once the mobile revolution took place, Singhal has re-invented search for mobiles, fundamentally changing the way people consumed information and revamping Google's search from scratch.
— Text/Message Search: With his research and work experience at AT&T, Singhal has developed the Knowledge Graph for voice search and inserted innovative search modes such as 'Now on Tap' that helps in checking text messages and searching within apps on Android phones.
— Speech Retrieval: Speech Retrieval is another area where he used his AT&T Labs experience of SCAN, a system that combines speech recognition, information retrieval and user interface techniques to provide a multimodal interface to speech archives and replicated it in Google.
— Speech-Based Queries: You just need to tap the microphone icon and ask your question, say "What movies are playing this weekend?" and you'll see your words streamed back to you quickly as you speak. Then Google will show you a list of the latest movies in theaters near you, with schedules and even trailers. It works for everything from celebrity factoids to the height of Kilamanjaro and more. When Google can supply a direct answer to your question, you'll get a spoken response too.
— Star Trek Dream: An ardent lover of Star Trek, Singhal has also built a prototype that is based on using lapel pin communicators. The pin used by Captain Picard and his crew for communication has been brought to life using the concept of 'ubiquitous computing'.
— Knowledge Graph: With the collective wisdom of the web, Google can provide more subjective lists like (best action movies of the 2000s) or (things to do in Paris). If you click on an item, you can then explore the result more deeply on the web.