Delhi chief minister and Aam Aadmi Party chief Arvind Kejriwal who stood behind Rahul Gandhi was taken aback when the Congress vice-president met Prime Minister Narendra Modi with his own party members bereft of any opposition member and discussed the so-called farmers' woes and sought waiver of loan repayments.
Kejriwal Tweeted immediately after the news broke out saying Rahull Gandhi "doesn't have the guts to expose anything against Modi". He explained that had Rahul ousted Modi, the latter would arrest Sonia Gandhi's son-in-law, Robert Vadra over land scam.
So, the question is who is captive in whose hands?
Congress has got its own hands already dirty over the Augusta chopper scam and his own brother-in-law's involvement in land dealings in Haryana and Himachal Pradesh. As the old saying goes, "Power corrupts and absolute power corrupts absolutely."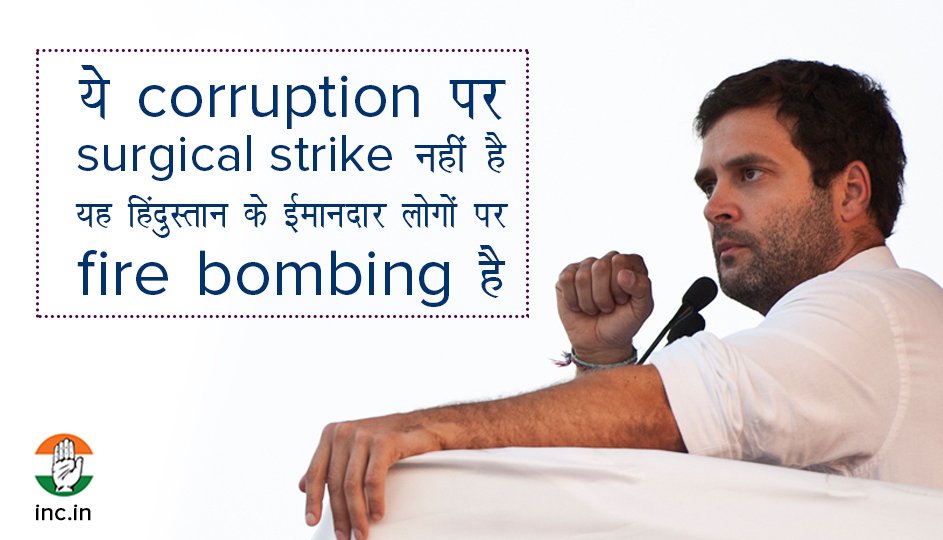 Addressing a rally in Goa after the meeting, Rahul Gandhi said Demonetisation "is a planned assault on the poor, to help Modi ji's rich friends." He also claimed that it was against 99% of Indians who are honest.
Both Congress and BJP have their scams to cover up while the blame game for the public would go on. The entire saga started when Rahul Gandhi vowed to expose PM's "personal corruption." Soon, he was given a hearing by the PM, indicating that a compromise is on the cards.
The other opposition parties which were seen united over the demonetisation till yesterday, including AAP, were shocked at the sudden turn of events when both the main political parties are conduit to achieve an extra edge over the public issue like demonetisation.
Friendly match- BJP says they hv Augusta Westland against Congress. Cong says they hv sahara/Birla against BJP. Both don't disclose

— Arvind Kejriwal (@ArvindKejriwal) December 14, 2016
Confused. @OfficeOfRG claims proof of PM corruption; reveals nothing, meets PM on exact day as grand opposition march to Prez. Makes sense?

— barkha dutt (@BDUTT) December 16, 2016