Chinese phone-maker OnePlus One that has run into problem over Cyanogen-Micromax deal has decided to relent and sell its first lot of OnePlus One phones without an Invite as advertised before. It is available exclusively on Amazon.in.
Terming it as a "Limited Period" offer, OnePlus said on its website that the new handset will be available to order without invite till stocks last and that the delivery will be before the Christmas, December 25.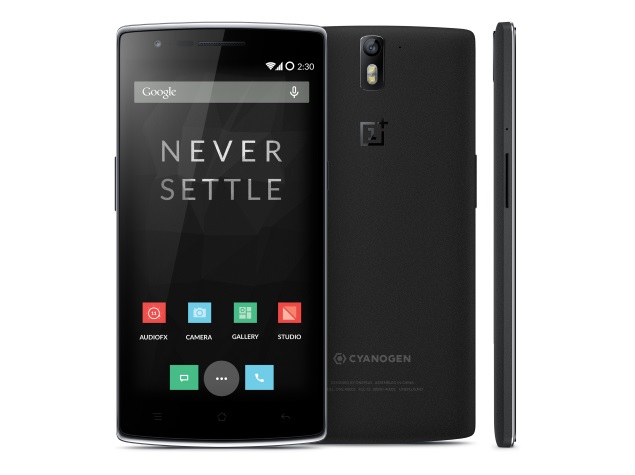 OnePlus One 64GB Sandstone Black version is priced at Rs.21,700 and the 16GB Silk White variant is available for Rs.18,600 and tagline for its sales is "Never Settle".
It is also an indication that OnePlus One buyers, who cannot get OTA updates directly on their phones by Cyanogen, will have to wait until one year to get the OnePlus Android team comes up with its own updates in India, while outside India they face no such problem.
Cyanogen last week said in a blog post titled 'OnePlus One Global Device Update': "As we had pledged to our users, OnePlus One global devices will receive our OTA firmware updates. If a user in India purchased an OnePlus One global device in channels outside of India, they will receive our OTA firmware updates. However, this excludes OnePlus One regional devices sold directly in India. We are committed to our exclusive partnership in India with Micromax, which will be launching its first Cyanogen OS device under their new YU brand."