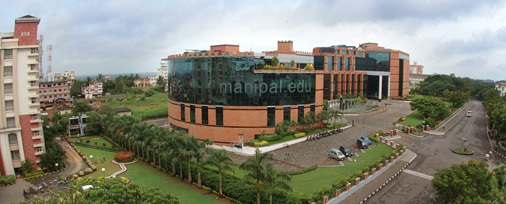 Manipal University announced its result today, May 26, as announced earlier and the students can check their results at the following official results page of the Manipal University.
With competition very high for Manipal University engineering entrance MUOET 2015, this year also the cut off is likely to be slightly more but one consolation is that the entrance paper is tougher than previous years, according to some candidates who have taken the test this year too.
With its notable alumni like Satya Nadella of Microsoft and Rajeev Suri of Nokia, this year the university has gone overdrive to attract more students with a huge hike in fees to Rs.3 lakhs per annum now.
MU OET 2015 online tests are being held from April 14 to May 18, 2015 and more than 2 lakh candidates are reportedly taking the test. On e advantage this year is that the candidate knows his marks immediately after finishing his test online.
Last year, the cutoff rank for the most-sought-after course — computer science — was 2000 after all the rounds. This year it may be less than that around 1800, according to some coaching institutes in Bangalore. For aeronautical engineering, the flagship course in the university, the cutoff point last year was 9596.
Since this year, the total marks for test are 200, including 30 marks for English and general aptitude, the cutoff may vary slightly and in favour of those with CBSE stream.
Here is a glance at 2014 ranking for admission into Manipal University and candidates can get some understanding about their ranking and the possibility of getting a seat in desired stream of engineering.
Manipal university cut off 2014 after round 2
Branch
Manipal
Cut-Off ranks
Jaipur
Cut-Off ranks
Sikkim
Cut-Off ranks
Aeronautical
0
9596
Applied Electronics & Instrumentation
33
31540
Automobile
0
8156
0
19697
Biomedical
0
16081
Biotechnology
0
12652
Chemical
0
6977
0
21856
Civil
0
10158
0
21045
52
38160
Computer & Communication
0
5594
37409
Computer Science
0
2000
0
8747
0
28205
Electrical & Electronics
0
5548
0
16633
47
37317
Electronics & Communication
0
3098
0
14126
37
38180
Instrumentation & Control
0
9417
Industrial & Production
0
10140
Information Technology
0
4467
0
15129
49
37738
Mechanical
0
3979
0
14920
0
32662
Mechatronics
0
5790
0
21113
Printing and Media Technology
0
22292
Total
0
0
218