Now that there is a greater media glare on an otherwise media-shy Tata Group, here is our pick for the best six candidates who can steer the company clear of the nuisance created over the sacking of Cyrus Mistry last week.
Some of the age-old traditions of Tatas are well-known traceable to the times of Jamshedji Tata during the British rule. Time has come for Tatas to blend tradition with future-looking strategy and the best persons should combine both unlike Mistry who was future-looking but bereft of the value addition done by Tatas in the last one-and-a-half century to the fabric of Indian lifestyle.
The six are:
Noel Tata:
MD of TATA INTERNATIONAL and TATA FAMILY MEMBER
Noel Tata (1957), is half-brother of Ratan Tata and brother-in-law of sacked chairman Cyrus Mistry but the fact that he was overlooked in 2011 while announcing Mistry as the chairman of the group brings to the forefront the same contradictions which weighed against him 2011. B
As the Chairman of Trent Ltd and Managing Director of Tata International, Tata Investment Corporation, he was within the family of Tatas. Son of Naval Tata and Simone Tata, he is married to Aloo Mistry, the daughter of Pallonji Mistry, who is the largest single shareholder in Tata Sons and also the half-brother of the present chairman of Tata Group, Ratan Tata.
Noel Tata studied at the INSEAD Business School in France and began his career at Tata International, the Tata Group's arm for the products and services offered abroad. In June 1999, he became the managing director of the Group's retail arm Trent, which was founded by his mother and had acquired Littlewoods International that was changed to Westside and sold off recently. In 2003, he became the director of Titan Industries and of Voltas, in 2010-2011 he became the managing director of Tata International, the company dealing with the overseas business of the $70 billion conglomerate.
Though there was speculation that he was being groomed to succeed Ratan Tata as the head of the Tata Group, he was found too young to succeed Ratan Tata and his brother-in-law Cyrus Mistry was made the successor to Ratan Tata. In view of the 65% of revenue for Tatas coming from overseas, Noel would be a better choice now, but on the contrary, he would be replacing the persona of Cyrus Mistry, bereft of attachment to the long-held tradition of Tatas on homefront and respect for the brand TATA.
S. Ramadorai,
Former Adviser to PM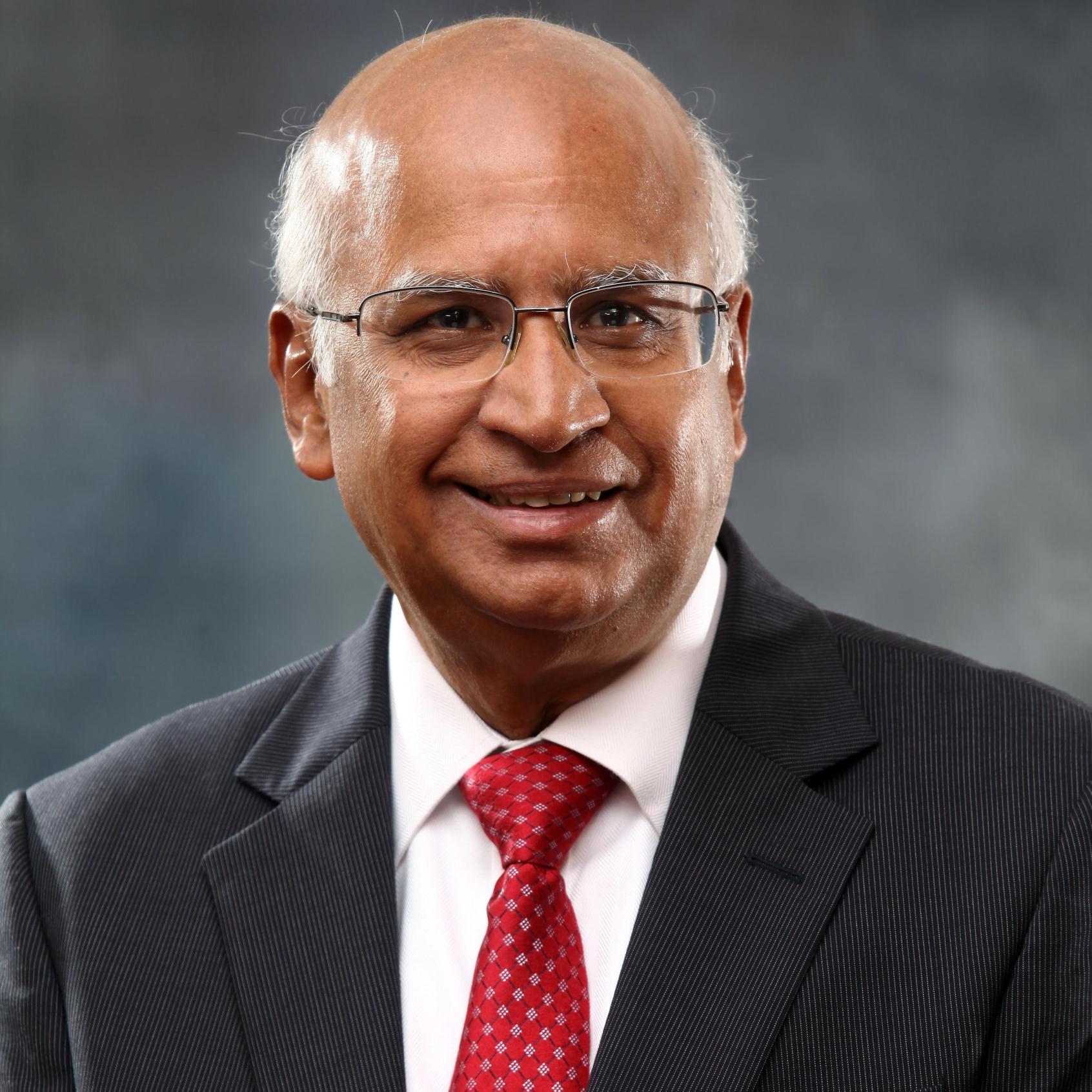 Former TCS chief S. Ramadorai who is on the board as chairman of Tata Institute of Social Sciences and AirAsia India, is another choice before the Tata group to see a successor to cyrus Mistry. Ramadorai was the adviser to the Prime Minister of India in the national council on skill development, with rank equivalent to an Indian Cabinet Minister till recently.
Ramadorai was CEO and MD of Tata Consultancy Services from 1996 to 2009 and became Vice – Chairman of TCs till 2014. Under him the TCS was transformed from a company with $400 million in revenue to one of the world's largest software and services company with over US$6 billion in revenue now. In January 2011, he was appointed by the Indian Government as the advisor to Prime Minister Dr. Manmohan Singh for the National Skill Development Council, from which he has resigned now. He also wrote a book on TCS titled, "The TCS Story… and Beyond" in 2011.
Indra Nooyi,
Chairperson & CEO of PEPSICO
Indra Nooyi (1955) is a conservative Tamilian, a woman CEO who rose to be current Chairperson and Chief Executive Officer of PepsiCo, the second largest food and beverage business in the world and she has nothing but merit to have consistently ranked among the World's 100 Most Powerful Women.
Being a woman CEO, she may bring in order to splitter groups within but she can fill in the missing middle in Cyrus Mistry tenure effectively. As a persona reflecting the tradition, she may bring in both global and national character to TATA group but her acceptance within the board is crucial as many oppose a woman to head the group, not at this stage of prolonged legal hassles are ahead for the conglomerate.
Chanda Kochhar,
MD & CEO of ICICI BANK
Chanda Kochhar (1961) is the managing director (MD) and chief executive officer (CEO) of ICICI Bank. She studied at Jamnalal Bajaj Institute of Management Studies, Mumbai and remained a hard-core professional in the banking sector.
Ever since joining ICICI in 1984, Kochhar was instrumental in establishing ICICI Bank and headed its international arm before becoming its chief financial officer (CFO) and later its managing director (MD) and chief executive officer (CEO).
Her role in forums like India–Japan Business Leaders Forum, US-India CEO Forum, International Monetary Conference, Indian Banks Association, and on the boards of the Indian Council for Research on International Economic Relations, National Institute of Securities Markets and Institute of International Finance, make her more than perfect to undertake the huge responsibility of TATA group.
Kochhar is more realistic and traditional with Indian experience that is required now badly for the TATA group but her approval may face tough opposition within the board owing to a person who could work in close association with Ratan Tata on both profitable and unprofitable ventures of TATA group.
Uday Shankar,
Chairman & CEO of STAR INDIA
Chairman and CEO of Star India, a subsidiary of media mogul Rupert Murdoch's 21st Century Fox, Uday Shankar (1961) owes his growth from a reporter in Patna to an MNC media group chairman and CEO, by sheer hardwork and merit in a country that is known for relationships in appointing industry CEOs.
Known for his innovation in a company stuck in inertia to develop consistently new concepts, new ideas, new pilots to stay ahead of the curve, Uday Shankar is famous for his big bold initiatives in an industry that would have sent any one else packing by now. His sheer aggressive move in sports content not only revived ancient Kabaddi in India but he proved time and again that a touch of humanity to TV programming makes India unique even to MNCs.
He works behind a standing desk a-la former British Prime Minister Winston Churchill and authors Virginia Woolf and Ernest Hemingway to keep his company stand aloft. A blue-eyed boy for the Murdochs, he is the driving force behind Star India's goal to report an operating profit of $1 billion (around Rs 6,650 crore) by 2020. TATA group would be lucky if Murdochs let Uday Shankar go away or Ratan Tata brings offers him a wider choice to impress.
N Chandrasekaran,
CEO & MD, Tata Consultancy Services
N. Chandrasekaran (1963), CEO & MD, Tata Consultancy Services, was the first mover in TATA group to envisage a bigger role for a company at the initial stage and moved swiftly in getting its act together to become the country's largest software company. One of the youngest CEOs of the Tata Group, he would be a natural choice from within, devoid of risk factor from selecting outsiders or those from outside the TATA family. Since TCS is one of the top grossers of revenue for the group, his upward move to head the group may see consistency at least for the next five-year term.
Already appointed as an Additional Director on the Tata Sons Board following the exit of Cyrus Mistry, the Trichy grad consolidated revenues amounting to $16.5 billion in 2015-16 for TCS, the largest private sector employers in India. TCS was recognized as a Global Top Employer by the Top Employers Institute across 24 countries with its commitment to a culture of customer centricity, its reputation for long-term customer partnerships as its tradition of re-invention and innovation.
He served as the chairman of NASSCOM, the apex trade body for IT services firms in India in 2012-13, voted as the 'Best CEO' for the fifth consecutive year by the Institutional Investor's 2015 Annual All-Asia Executive Team rankings.