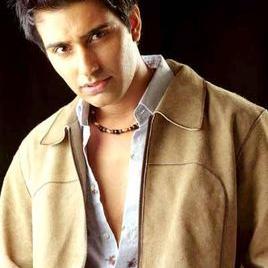 TV actor Sanjit Bedi, who played Dr.Omi in "Sanjeevni" died of shingles, a deadly diseasse similar to chickenpox, amking the entire film industry wake up to the reality that such diseses should not be left unattended.
However, there is no official word as to whether it was shingles that caused the tv actor or other disease but the focus is on news surrounding shingles, a contagious disease caused by the varicella-zoster virus.
The same virus causes chickenpox and it affects those with less immunity and the older people are often victims of the disease. Those who had suffered from chickenpox may not get the same but still they may face shingles virus to attack them upon reactivation.The cause of the disease could be anything from the virus relapse, stress, fatigue, cancer, radiation treatments, injury, HIV/AIDS or weak immunity over a period of time.
Shingles first appears with the redness of skin making it visible and painful with constant irritation. The blisters and rash soon get filled with pus forming scabs. When the scabs wear off, the scars still remain. Shingles lasts for 12 days to two weeks and the pain takes longer to subside.
You are advised to see the doctor once you notice the rash and it can be diagnosed within 72 hours since then. Treatment is available but early detection is a must and negligence is dangerous and even fatal. Sanjit Bedi's case is rather rare and incomprehensible still.
Sanjeet Bedi began his TV career with the role of Dr. Omi Joshi in TV serial "Sanjivani" and participated in shows like Jaane Kya Baat Hui, Kyaa Hoga Nimmo Kaa and Kasautii Zindagii Kay. He was in his late 30s when he died and is survived by his mother, wife and sister.
His co-stars Gurdeep Kohli, Gaurav Chanana, Shilpa Kadam in Sanjivani were in shock when they heard the news of sudden death of Sanjeet Bedi. Other actors like Mohnish Behl, Iraati Harshe, Jennifer Winget, Karanvir Bohra and Karan Singh Grover expressed shock and condolences over his untimely death.
Bedi's health reportedly deteriorated over the last year with malaria, then shingles and then for undiagnosed ailment that affected his brain and he was put in an induced coma for a month. He died on June 23, 2015.