Based on Sustainable Livelihoods for our Future as the theme for World Wetlands Day being celebrated today, February 2, 2016, the day is important for organisations to project the vital role of wetlands for the future of humanity and specifically their relevance towards achieving the new Sustainable Development Goals, said Ramsar Convention.
World Wetlands Day marks the date of the adoption of the Convention on Wetlands on 2 February 1971, in the Iranian city of Ramsar on the shores of the Caspian Sea. Since 1997, the Ramsar Secretariat has been providing outreach materials to help raise public awareness about the importance and value of wetlands. Enabling people to make a decent living, and at the same time ensuring that wetlands can still provide their essential benefits to humanity is what the advoctes aim at now.
More than a billion people make a living from wetlands from livelihoods such as fishing, rice farming, travel, tourism, and water provision, which depend on wetlands. These wetlands are vital to us and they host a variety of life, protect our coastlines, provide natural sponges against river flooding, and store carbon dioxide to regulate climate change.
Unfortunately, wetlands are often viewed as wasteland, and more than 64% of our wetlands have disappeared since 1900. On 27 January 1998, the then Secretary General of the Ramsar Convention Secretariat Delmar Blasco, signed the first partnership agreement with the private sector icons like Franck Riboud, CEO of the Danone Group, Yves Buchsenschutz, Director General of the Evian Water Company, France, part of the Danone Group, and Mrs. Dominique Voynet, French Minister for the Environment to set up the Danone–Evian Fund for Water.
The mission of Danone-Evian Fund for Water is to raise awareness among decision-makers and the public at large of the importance of water resources through a portfolio of projects and educational products such as Biosphere Connections and Star Alliance.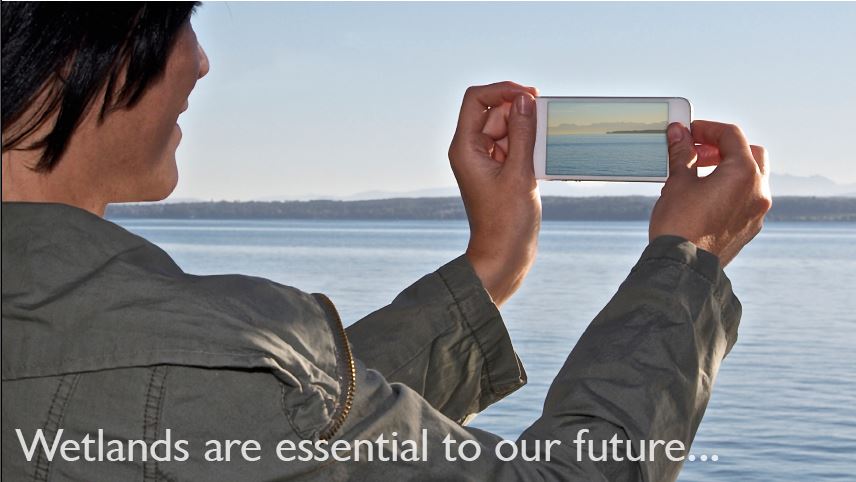 BIOSPHERE CONNECTIONS – STAR ALLIANCE
Biosphere Connections, a global corporate social responsibility initiativ of the Star Alliance network, was launched in 2007 to support sustainability by flying environmental field workers, scientists and educators across its global network to further their knowledge, skills and understanding of major environmental issues and initiatives, and to help conserve some of the world's most unique habitats.
Star Alliance has partnered with UNESCO-Man and the Biosphere, Ramsar Convention on Wetlands and IUCN, the International Union for Conservation of Nature. The prize for the Wetlands youth photo contest, a chance to win a free flight to a famous wetland, starting on 2 February 2015 is courtesy of Star Alliance.
See more at: http://www.worldwetlandsday.org/en/about#sthash.HCaYOSmF.dpuf
In India, a visit to Kotuli Wetland, with a Documentary on Importance of Wetlands, Exhibition on sustainable development and wetlands being planned today by CWRDM in partnership with KSCSTE aimed at educating youth, children and teachers, policy makers and local communities. http://www.worldwetlandsday.org/en/display-event?